| | | | |
| --- | --- | --- | --- |
| Poster: | He Live's | Date: | Aug 6, 2008 9:49pm |
| Forum: | GratefulDead | Subject: | (this is not a post about) HELP ON THE WAY..... (Ashes Rising, please!......) |
help on the way
what a song -- all the parts fit together so splendidly...
it is not so much a Song as a CALL -- it is like a mating cry sung in the dark of morning, a plea...
to a dove, an elegant statement of wild, un-abandoned love that must be fulfilled -- a short respite
for the weary. there is an air of desperation, there is the feeling that LOVE can come in.....
Paradise waits, on the crest of a wave, her angels in flames.
She has no pain, like a child she is pure, she is not to blame.
Poised for flight, wings spread bright, spring from night into the sun.
Don't stop to run, she can fly like a lie, she can't be outdone.
Tell me the cost; I can pay, let me go, tell me love is not lost.
Sell everything; without love day to day insanity's king.
I will pay day by day, anyway, lock, bolt and key.
Crippled but free, I was blind all the time I was learning to see.
Help on the way, well, I know only this, I've got you today.
Don't fly away, cause I love what I love and I want it that way.
I will stay one more day, like I say, honey it's you.
Making it too, without love in a dream it will never come true.
and for now, you are in my grasp, and the love is running through, it may be a dream, but without
love in a dream it will never come true........
this song, whether played note-perfect or stumbled across, it still created a FEELING like no other
grateful dead song.......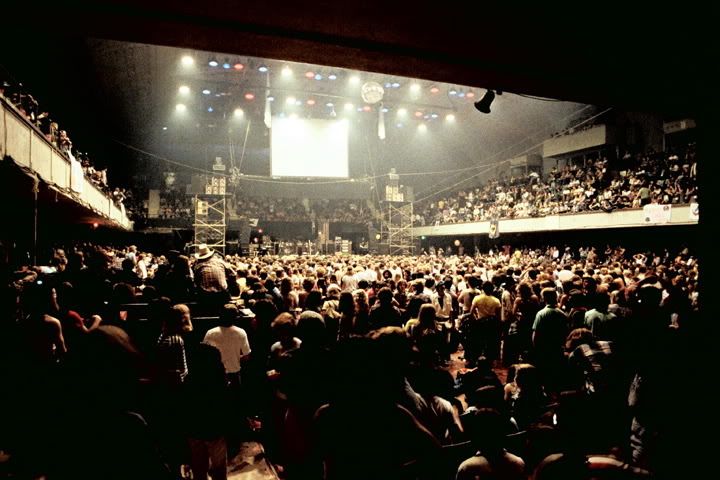 the opening is like an IMMEDIATE gratification, the Dead's best 2 minute and 50 second song, and just as soul pleasing as any 20 minute jam they ever played........
This post was modified by He Live's on 2008-08-07 04:49:59